Associate Scientist II/Scientist, In-Vivo Pharmacology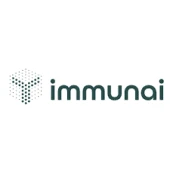 Immunai
United States
Posted on Friday, October 6, 2023
About Immunai:


Immunai is an engineering-first platform company aiming to improve therapeutic decision-making throughout the drug discovery and development process. We are mapping the immune system at unprecedented scale and granularity and applying machine learning to this massive clinico-immune database, in order to generate novel insights into disease pathology for our partners - pharma companies and research institutes. We provide a comprehensive, end-to-end solution - from data generation and curation to therapeutics development, that continuously supports and validates the capabilities of our platform.
As drug development is becoming increasingly inefficient, our ultimate goal is to help bring breakthrough medicines to patients as quickly and successfully as possible.
About the role:


As an In-Vivo Pharmacology Scientist at Immunai, you will design and execute in vivo experiments and coordinate in vivo studies to evaluate drug targets and drug candidates.
Location:
New York, New York (on-site)
What will you do?


In vivo experimental design and execution, including tumor implantation (intravenous, subcutaneous and intraperitoneal), compound administration, tissue harvesting and downstream analysis of immune cells by flow cytometry and gene expression
Coordinate in vivo studies to evaluate drug targets and drug candidates, focused primarily on biologics, in mouse models of immuno-oncology and inflammation.
Be the primary point of contact for planning and initiating experiments, collecting and analyzing samples and data for in vivo studies conducted in our internal vivarium.
As part of the disease biology team, coordinate evaluation of candidate therapeutics in in vivo studies
Contribute to the design and execution of experiments in appropriate disease models and PK/PD models for drug candidate evaluation
Coordinate with protein engineering team to evaluate PK/PD of candidate therapeutics and optimize drug candidate selection
Generate and maintain custom genetically engineered cancer cell lines for use in CDX mouse model development
Perform ex vivo immunological assays like flow cytometry and ELISA according to the in vivo study protocols
Develop robust data packages, co-author accompanying reports to support regulatory filings


Position will be hired commensurate with experience.
Requirements:
Required qualifications:


M.S. in Immunology or related field, with 4+ years of post-graduate experience or B.S. with 6+ years of experience, preferably including industry, or PhD graduate with 1-3 years relevant postdoctoral experience
Experience with mouse models of oncology and inflammation
Experience with in vivo experimental design and execution, including tissue harvesting and downstream analysis of immune cells by flow cytometry and gene expression
Adept in ambiguous situations, flexible and comfortable making decisions using minimal available data
A proven ability to work cross-functionally and adapt to changing priorities while managing multiple commitments with accuracy and efficiency to meet deadlines
Strong organizational skills, attention to detail, ability to prioritize and meet deadlines in a fast-paced and multi-cultural environment
Experience with CDX, PDX and autochthonous cancer models for developing immuno-oncology therapeutics will be preferred


Desired personal traits:


You want to make an impact on humankind
You prioritize "We" over "I"
You enjoy getting things done and striving for excellence
You collaborate effectively with people of diverse backgrounds and cultures
You constantly challenge your own assumptions, pushing for continuous improvement
You have a growth mindset
You make decisions that favor the company, not yourself or your team
You are candid, authentic, and transparent


Compensation
: This position offers a base salary typically between $115,000 and $135,000. There is an opportunity to consider higher compensation above this range based on business need, candidate experience, and or skills.