Jacksonville Maintenance Technician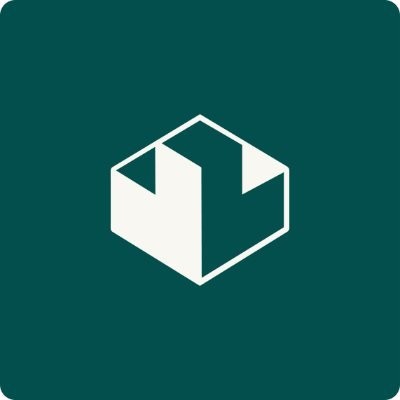 Landa
Jacksonville, FL, USA
Posted on Sunday, April 17, 2022
Jacksonville Maintenance Technician
Description
Calling all capable hands! Landa is hiring a Maintenance Technician to work on a spectrum of single-family homes and apartment buildings. If you're a natural problem-solver, this will be a great position for you: you'll be splitting your time between residents' timely service requests and checking in on preventative maintenance, getting to know the residents as you make the rounds.
What you'll be doing:
Complete service requests as they come in.
Use a service request program (an app on your smartphone) to review, track and record maintenance activities.
Maintain property grounds and curb appeal
Proactively identify any life-safety or liability concerns. Work with the Property Manager or General Manager to develop and execute solutions.
Stay on top of each property's preventative maintenance plans in advance of quarterly health and safety inspections.
Make sure there's enough inventory to maintain work order turn-around; keep it organized for easy use.
Adhere to OSHA safety standards.
Work with Property Manager or General Manager to develop and implement property turn-over plans.
Respond to after-hours emergencies as required.
Participate in annual re-bidding of service contracts.
Work with Property Manager or General Manager to develop scopes of work, put out bids, and oversee capital projects.
Deliver exceptional customer service to residents.
Set up and maintain key control protocols.
Physical requirements:
You'll travel to properties to perform maintenance and repairs.
Perform indoor and outdoor work in all weather.
Be ready for repetitive use of your hands to operate tools, perform maintenance and use mobile devices.
You may need to sit, stand, bend or kneel for several hours at a time, climb up and down stairs multiple times each day, and lift up to 50 lbs.
Please be able to work evenings and weekend hours as needed, and be available for on-call status.

About Landa
Landa is a real estate investing app that allows anyone to become an investor right from their phone. We buy homes, rent them out, and provide a way for anyone to invest in these rental properties from our app. We love people who learn quickly, work efficiently and pay attention to detail. We believe that good people stand out. You should be excited about providing quality maintenance work and excellent customer service to the people who live in Landa's homes.
Job Type: Full-time
Pay: $23.00 - $28.00 per hour
Schedule:

Experience:
Maintenance: 3 years (Required)
License/Certification:
Valid Driver's License (Required) with a clear driving record for past two years.
Work Location: Multiple Locations; 75-100% travel to properties.
Benefits
Health Care Plan (Medical, Dental & Vision)
Stock Option Plan
Paid Time Off (PTO & Public Holidays)
401k
Requirements
High School Diploma or Equivalent
3-5 years of onsite maintenance experience; apartment, and single-family housing preferred
Must be proficient in maintenance of appliances, general carpentry, HVAC (EPA certification), plumbing, electrical, pool care (when applicable).
Valid US Driver's license with a clear driving record for past two years is required.
This brief summary is not an all-inclusive description of job duties. Other job duties and responsibilities may also be assigned at any time based upon Company need.
To perform this job successfully, an individual must be able to perform each essential duty satisfactorily. The requirements listed are representative of the knowledge, skill, and/or ability required. Reasonable accommodations may be made to enable individuals with disabilities to perform the essential functions.