Senior Software Engineer Research Department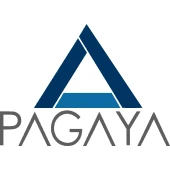 Pagaya Investments
Software Engineering
Tel Aviv-Yafo, Israel
Posted on Friday, November 18, 2022
About Pagaya
Shape the Future of Finance
Pagaya is building a leading artificial intelligence network to help our partners grow their businesses and better serve their customers.
Pagaya powers a leading artificial intelligence network that enables banks, fintechs, merchants, lenders, and other B2C businesses to provide their customers with greater access to financial services. We help partners grow their customer base while managing risk, all with a seamless customer experience.
Pagaya's network enables our partners' customers access to credit across Auto, Credit Card, Personal loans, and Point of Sale markets. We are also developing products in insurance, real estate, and more. Our network is fully automated and operating at scale - with the support of the Pagaya network, our partners have processed millions of applications, with a new application typically analyzed every second.
Let's create better outcomes together!
About the Role & Responsibilities
Join Pagaya's research engineering team as a senior software engineer.
The research engineering team is responsible for developing data and model pipelines for Pagaya's research department.
The team focuses on ensuring that Pagaya's researchers have the best-in-class infrastructure for building and delivering data science and machine learning.
As a research software engineering tech lead you will be responsible for designing and implementing core flows in the team. You will also mentor junior developers and lead through technical excellence.
Requirements
At least 5 years of programming experience.
Knowledge of Python.
Experience in developing and maintaining applications at scale.
Proven ability to work in teams.
Proven technical leadership skills.
Bonus: experience in performance optimization.
Bonus: knowledge of data science frameworks such as numpy and scikit-learn.
Our Team
Pagaya was founded in 2016 by seasoned research, finance, and technology entrepreneurs, and we are now 500+ strong in New York, Los Angeles, and Tel Aviv.
We move fast and smart, identifying new opportunities and building end-to-end solutions from AI models and unique data sources. Every Pagaya team member is solving new and exciting challenges every day in a culture based on partnership, collaboration, and community.
Join a team of builders who are working every day to enable better outcomes for our partners and their customers.
Our Values
Our values are at the heart of everything we do. We believe great solutions are built through a great community.
Continuous Learning

: It's okay to not know something yet, but have the desire to grow and improve.

Win for all:

We exist to make sure all participants in the system win, which in turn helps Pagaya win.

Debate and commit:

Share openly, question respectfully, and once a decision is made, commit to it fully.

The Pagaya way:

Break systems down to their most foundational element, and rebuild them unique to Pagaya.
More than just a job
We believe health, happiness, and productivity go hand-in-hand. That's why we're continually looking to enhance the ways we support you with benefits programs and perks that allow every Pagayan to do the best work of their life.
Pagaya is an equal opportunity employer. Pagaya is encouraging diversity and actively seeking applicants from all backgrounds, as are committed to creating a diverse workforce together with an inclusive environment for all. Employment is decided on the basis of qualifications, skills, and business needs.