Performance Analyst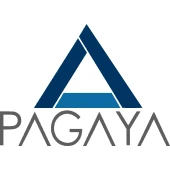 Pagaya Investments
IT
Tel Aviv-Yafo, Israel
Posted on Monday, December 19, 2022
About Pagaya
Pagaya is a global technology company making life-changing financial products and services available to more people nationwide, as it reshapes the financial services ecosystem. By using machine learning, a vast data network and a sophisticated AI-driven approach, Pagaya provides comprehensive consumer credit and residential real estate solutions for its partners, their customers, and investors. Its proprietary API and capital solutions integrate into its network of partners to deliver seamless user experiences and greater access to the mainstream economy. Pagaya has offices in New York and Tel Aviv. For more information, visit pagaya.com.
About the Role
Analysts in the Performance group calculate ROI for Pagaya investments, analyze and monitor portfolio performance, and assess the impact of market changes, Pagaya Underwriting AI models, and macroeconomic trends.
You will be responsible for turning multiple data streams into workable, structured data, and generating business insights and management reports that impact the ROI of Pagaya Products. The insights will eventually be presented to management as recommendations.
Key Responsibilities
Define and analyze large datasets across multiple internal/external sources using Python.
Create innovative & interactive dashboards and weekly/monthly reports on the status of key business measurements tailored to all audiences (from executive management to business line employees) using BI tools and SQL queries.
Demonstrate the ability to present and provide meaningful business insights from data.
Perform ad-hoc analysis to support management decisions.
Qualifications
At least 3 years of experience as an analyst.
Bachelor's Degree in Information Systems Management, Computer Science, or other quantitative disciplines is required.
Proven track record of handling large complex datasets, while being detail-oriented and maintaining accuracy.
Capacity to multitask and prioritize effectively, thriving in high-pressure environments.
Ability to step outside of an existing process and redefine it and the capability to implement processes where one is lacking.
Python proficiency (Pandas/NumPy).
Experience in BI tools.
SQL proficiency.
Experience with finance and consumer lending - an advantage.
Experience with Looker - an advantage.
Highly independent, fast learner, self-motivated, and autodidact.
Excellent verbal and written communication skills.
Strong presentation skills.
Fluent in English (spoken and written).
Our Team
Pagaya was founded in 2016 by seasoned research, finance, and technology entrepreneurs, and we are now 500+ strong in New York, Los Angeles, and Tel Aviv.
We move fast and smart, identifying new opportunities and building end-to-end solutions from AI models and unique data sources. Every Pagaya team member is solving new and exciting challenges every day in a culture based on partnership, collaboration, and community.
Join a team of builders who are working every day to enable better outcomes for our partners and their customers.
Our Values
Our values are at the heart of everything we do. We believe great solutions are built through a great community.
Advance Inclusion- We create a world where everyone can win, designing systems that better represent people and generate sustainable value for our employees, partners and investors.
Be Accountable Together- We proudly own our actions and our results, taking initiative to ensure our work gets over the finish line as a team.
Continuously Learn- We challenge ourselves for the sake of getting better as individuals, as teams, and as an organization to deliver for our partners.
Debate and Commit- We respectfully and openly debate to strengthen our ideas and build shared conviction - once we decide, we go all in, together.
Dream Big and Act- We boldly tackle complex problems, pressure-test solutions in real-time, and adapt with speed and energy.
More than just a job
We believe health, happiness, and productivity go hand-in-hand. That's why we're continually looking to enhance the ways we support you with benefits programs and perks that allow every Pagayan to do the best work of their life.

Pagaya is an equal opportunity employer. Pagaya is encouraging diversity and actively seeking applicants from all backgrounds, as are committed to creating a diverse workforce together with an inclusive environment for all. Employment is decided on the basis of qualifications, skills, and business needs.