Vice President, Personal Loans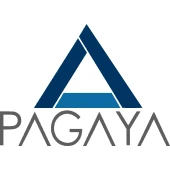 Pagaya Investments
New York, NY, USA
Posted on Friday, August 25, 2023
About Pagaya
Shape the Future of Finance

Pagaya is building a leading artificial intelligence network to help our partners grow their businesses and better serve their customers.
Pagaya powers a leading artificial intelligence network that enables banks, fintechs, merchants, lenders, and other B2C businesses to provide their customers with greater access to financial services. We help partners grow their customer base while managing risk, all with a seamless customer experience.
Pagaya's network enables our partners' customers access to credit across Auto, Credit Card, Personal loans, and Real Estate markets. We are also developing products in insurance, real estate, and more. Our network is fully automated and operating at scale - with the support of the Pagaya network, our partners have processed millions of applications, with a new application typically analyzed every second.
Let's create better outcomes together!
About the Role
The Vice President, Personal Loans will be responsible for managing the asset class for Pagaya to meet it's P&L goals (volume, revenue, and profitability). They will also be responsible to help with strategic direction for product enhancements and expansion into new/adjacent consumer segments or products. They will collaborate and partner with a team of cross-functional representatives across Risk, Research, Credit Operations, Capital Markets, Finance. This is a great opportunity to build and grow a portfolio leveraging our unique position and technology offering in the lending space.
Responsibilities
Lead, manage, and grow our Personal Loans portfolio.
Collaborate with key stakeholders within Pagaya to enhance, optimize, and scale our products.
Partner with our Growth and business development teams to build strategic alliances with partners.
Lead product, performance, modeling, and financial forums for our Personal Loans portfolio.
Build process and product infrastructure that will enable us to scale thoughtfully as we grow our Personal Loan network volume.
Advise senior leadership on product development and efforts.
Requirements
15+ years of institutional knowledge in Personal Loans and consumer finance.
Track record in building, productizing, and scaling.
Proven ability to manage multiple stakeholders toward an ideal outcome, working with and across cross-functional and matrixed organizations.
Ability to define strategic opportunities, collect, and analyze data, establish fact patterns and draw valid solutions.
Understanding of the consumer credit market, especially expertise in Personal Loans and Consumer Lending.
Technically savvy; thorough understanding of related technology and services.
Experience working with C-Level decision-makers.
Our Team
Pagaya was founded in 2016 by seasoned research, finance, and technology entrepreneurs with our head quarters located in NYC, Tel Aviv, Boston, and Zurich.

We move fast and smart, identifying new opportunities and building end-to-end solutions from AI models and unique data sources. Every Pagaya team member is solving new and exciting challenges every day in a culture based on partnership, collaboration, and community.
Join a team of builders who are working every day to enable better outcomes for our partners and their customers.
Our Values
Continuously Learn- We challenge ourselves for the sake of getting better as individuals, as teams, and as an organization to deliver for our partners.
Debate and Commit- We respectfully and openly debate to strengthen our ideas and build shared conviction - once we decide, we go all in, together.
Dream Big and Act- We boldly tackle complex problems, pressure-test solutions in real-time, and adapt with speed and energy.
Advance Inclusion- We create a world where everyone can win, designing systems that better represent people and generate sustainable value for our employees, partners and investors.
Be Accountable Together- We proudly own our actions and our results, taking initiative to ensure our work gets over the finish line as a team.
More than just a job
We believe health, happiness, and productivity go hand-in-hand. That's why we're continually looking to enhance the ways we support you with benefits programs and perks that allow every Pagayan to do the best work of their life.