Senior Modeling Specialist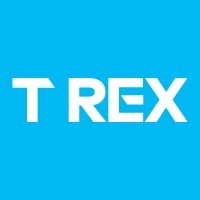 T-REX
New York, NY, USA
Posted on Saturday, May 20, 2023
Introducing the future of alternative finance: T-REX is a fintech software and data management provider designed to accelerate sustainable investment in complex markets across project finance, structured finance, and private credit.
Gone are the days of tediously populating Excel sheets and endlessly trading emails—T-REX bridges the gap between asset originators and investors, eliminating manual processes and acting as a single source of truth in a deal.
Our platform combines SaaS technology and big data management to deliver a centralized experience for deal modeling, risk analysis, performance tracking, and reporting. We're filling a critical technology need by digitizing and standardizing data, and automating workflow across the lifecycle of complex deals.
Join T-REX as we unlock liquidity across alternative financial markets, responsibly and sustainably with the transformative power of fintech.
--------------------------------------------------------------------------------------------------------------------------------------------
SENIOR MODELING SPECIALIST
We are seeking an experienced Structured Finance Modeling specialist to join our Data Services team. As a senior modeling specialist on the modeling team, you will be responsible for streamlining processes that ensure the models added to our Deal Library are of the highest quality, and are delivered in a timely fashion to ensure the best client service experience for our users. You will be using T-REX tools and analytics to build these models, and work with our product team to continually enhance our offering. The T-REX platform services a variety of clients across many financial industries. The Data Services team is dedicated to providing continuous value to the T-REX client community by ensuring the highest quality data, cash flow models, data models, and client service experience. Open to remote candidates!
Experience modeling a variety of Structured Finance cash flows
An understanding of the Structured Finance Industries
Experience designing or implementing more efficient processes for cash flow modeling
Strong communication skills, analytical and problem-solving skills
Desire to work in a dynamic, teamwork focused, fast paced environment
Experience serving clients.
As part of our modeling team your input will be crucial in the continued enhancement of our platform. You will have the opportunity to partner with our product management and engineering teams to help enhance our end-to-end platform solutions for our clients. You will assist in building requirements that help enhance and augment the T-REX analytics platform in order to help meet our goal of modeling all types of structured products.
What you'll do:
Model complex Structured Finance transactions in the T-REX Platform
Create processes and standards to ensure models are delivered in a timely manner and of the highest quality
Design and help implement process improvements to gain efficiencies in the modeling process
Manage external financial modeling professionals
Work with data governance, data engineers, and architects to build and maintain the data dictionary within the platform and align to our performance data dictionaries.
Collaborate in the design and implementation of tools to improve modeling
Work across functional groups to design client modeling solutions and resolve client queries as they relate to the T-REX platform
Proactively lead initiatives by driving project timelines and risk mitigation plans in order to deliver modeled deals into the library
Identify new sources of information to improve and enhance our platform and analytics
Assisting with developing junior associates and improve cross functional learning